So november was definitely a boring month for me. I was in a bit of a reading slump. I just didn't want to read anything and well…I didn't read much anyway. *sigh* I am a little proud of completely one of my thicker books this month though.

1. Lolita by Vladimir Nabokov
4/5 cupcakes — Oh what a dilemma!
I love it. I hate it. I cherish it. I loathe it.
This book is perhaps the greatest challenge to an English major. The premise of this book is horrid and yet the journey is so disturbingly beautiful, you don't want it to end.
At first, I wanted to give this a 3 star because although I loved the writing, the topic of the book is still quite disturbing. But then…I decided no, 3 stars is completely unfair. I gave The Great Gatsby 5 stars and despite being the biggest Gatsby fan, I will admit that Fitzgerald doesn't write nearly as brilliantly as Nabokov so I have officially settled on 4 stars.
But I am still not satisfied. I just don't want to let go of this book. And ah…there it is. My biggest dilemma. Without meaning, Lolita, in it's weird, twisted, clever way has sneaked up on me as a possible favorite classic and I resent that I cannot let it go. Oh Nabokov, you. What did you do?
So there we have it readers, I became one of "those" who love this book. I have rated this book 4 stars. But it is no doubt, among one of my favorite classics now. Oh, it will be the among the last of my most favorite classics, but it's up there still—among those I have loved even more like The Great Gatsby or Pride & Prejudice. Congratulations to my professor for making me care!

2. Under a Cruel Star by Heda Marcolius Kovály 
4.5/5 Cupcakes — Absolutely amazing! The most beautiful story of Kovály and her family suffering and surviving the Holocaust and the terror under the Communist regime. I can't believe we never studied this book before—it's a must to understand the after WWII period.
3. Death Collectors: #1 Ember X by Jessica Sorensen
4. The Trial and Death of Socrates by Plato
3/5 Cupcakes — I have absolutely nothing to say about this book. It was university required reading so I don't have many thoughts on it. Socrates seems like quite a guy though, would love to have met him. I would love to be outwitted by him.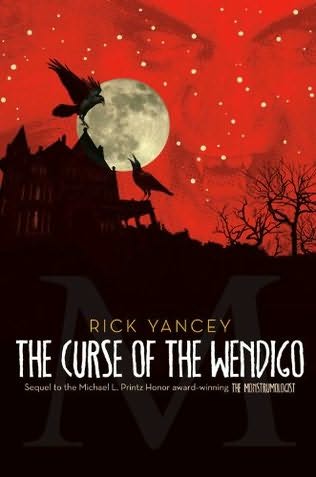 5. The Monstrumologist: #2 The Curse of the Wendigo by Rick Yancey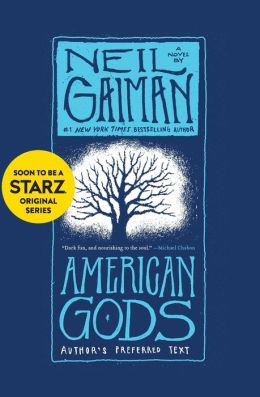 6. American Gods by Neil Gaiman
Well…at least I read 1 extra book which I really wanted to read for the longest time.
---
1. Ancient Rhetoric by Sharon Crowley & Debra Hawhee
University textbook reading. Don't really have many thoughts except it was okay. At times the use of "he" and "she" used to refer to a rhetor was really annoying.
2. Peter Grant: #1 Rivers of London by Ben Aaronvich
Already read—review in making! It's quite an interesting read, I'm glad I purchased it on an impulse. Plus…hello—the COVER!
3. Lord of the Rings by J. R. R. Tolkien
4. Coraline by Neil Gaiman
Totally on a Neil Gaiman roll right now—Need. Gaiman. Now.
5. Journey Through Sattara by Renee Brooks
Has a very Romeo & Juliet feel to it—hopefully it's much better, especially the ending. Will be doing a review once finished!
6. Finishing School: #1 Etiquette & Espionage by Gail Carriger
I've been eyeing this since it came out so I want to buckle down and read it—and then maybe get to Carriger's other finished series (Parasol Protectorate) that I own. Any thoughts?
---
After finals, I'm hoping to get back into reading for pleasure again. And I need to finish the first LOTR books before the year is over! I adored The Hobbit and I need that kind of story tale, adventure writing to mesmerize me again. I would love to get back into YA but I'm just sick of the same formula in all the YA books these days so…I don't know, I might give it up for good. If you know any YA book that is out of the ordinary—please let me know!
I have lots of plans for new posts by the end of the year so hopefully, I will jumpstart this blog soon enough. Because of less reading, there are less reviews and less things to talk about for me so hopefully, December will be different. I want this year to end with a bang!
Any winter-theme book suggestions? Post them down below!
ッ
To be politically correct—Happy Holidays!
To be historically correct—just…Happy New Year!
And to celebrate the largest festival in the world—Merry Christmas!